WE WILL NO LONGER MAKE OURSELVES SMALLER TO MAKE OTHERS COMFORTABLE
Who We Are
We are here to help you tune into your inner voice, so that you can make choices and pave a path that is right for you.
OUR STORY
CYP was born from real and raw conversations with women about what they want from their lives, and what is getting in the way. This work was formed through tears and laughter, pain and joy, individual reflection and collaborative community. Creatively focused on reducing the noise of external expectations and internal criticism, so that we - as women - can hear the inner voice that points us towards our authentic joy.
What We Do
Our goal is to help women…
ensure that they really know who they are and what they want out of life, love, career, friendship, and more

create a discipline of tapping into that inner knowing so that they can stay the course and make decisions that align with who they are

navigate through times of change – a break up, birthday, graduation, job change, new city – or any difficult situation that prompts anxiety, fear, or indecision

know and be known in relationships; be open and vulnerable enough to let the important people in their lives really know who they are, and to support close ones with in their authenticity journey
Our Founder: Jacqueline Misla, MSW
After years of working hard to live, behave, dress, and love the way she was expected to, Jacqueline found that she was successful, but not happy. It took two significant moments and years of self-work for her to understand the expectations and fears that were getting in her way. By leveraging her writing, her art, her network, and years of experience in organizational development, Jacqueline turned her journey into a platform to help all women identify the paths that are meant for them.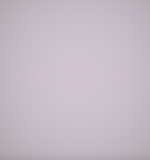 Our Team
It takes a small but mighty group of women to support and empower this large community of women.
Each with her own story and skill set, the women of CYP join forces to provide the content, resources, and community that drives this work.
How you can get involved
You were made for more, and you feel it to your bones. Your life is yours, and only yours, and we're here to help you reclaim your agency so you can make choices that reflect alignment with your true purpose on this Earth. We're here to help you craft your path.